Update Feb 2012
As well as the Boundary Review and Police & Crime Commissioners it has been a busy time in the South East and also for my personal campaigns too.
We, in May of 2011 not only had to fight some very hard local authority elections but for the sake of democracy we had to win the NO2AV referendum. I, with the aid of CCHQ and regional and area officers, identified our biggest Conservative vote areas and we identified these as our Turnout Wards which we had to maximise. Our success was that in the South East we produced the highest recorded " No" vote in the country, proving that associations working together Win.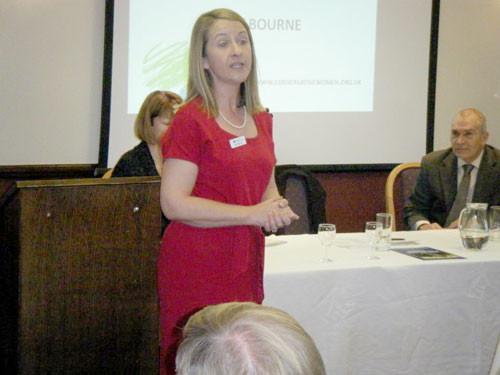 In elections both local and national, as with all regions, we have now generated a good campaign team which can be mobilised by the Areas to support associations when needed. Feltham Parliamentary By-election is an example where we took on a supporting role as a Regional team and we were able to provide a great deal of support. Although not a victory in returning a Member of Parliament a victory for us again to demonstrate what we can achieve by working and supporting each other.
As with Boris 2012 we have been working every weekend and some evenings by either being on the ground, telephone canvassing from CCHQ or even telephone canvassing from homes also in association offices. This is a campaign which we as a party must win and we are endeavouring to support the London Region in doing this. We have twinned up associations with our London associations and we are winning on the ground. We just must maintain our momentum until Boris is returned as the Mayor of London.

In early January 110 members attended the South East Regional Conference in Crawley, Sussex. The day was a great success with a key note Speech from the Rt Hon Francis Maude Minister for the Cabinet Office and Paymaster General and a welcome from the local
Member for Crawley Henry Smith.


                                                  

The agenda was filled by Volunteer's covering Membership, Campaigning, Boris 2012, Police and Crime Commissioners, Performance Improvement, Conservative Policy Forum, Conservative Woman's Organisation, Social Action and Conservative Future. We also held a European Forum with the 4 South East MEP's introducing their roles, with the role of the Conservative Party in the European Conservatives and Reform group.

The path, the course and the direction for the roles and responsibilities within the South East Region for the furtherance of the Conservative Party was solidly laid down by the Association Chairman and Members present, but more importantly this has to be achieved.
We concluded the day with Campaigning in Crawley for the Local Government Elections in May of this year.
As a Region I wanted to make sure that we covered as many aspects of the Party which we were too, so as well as the 2 Regional Deputies I seconded onto the team Co-ordinators for the following.
Boundary Review
Social Action
Big Society
Conservative Future
Conservative Woman's Organisation
Performance Improvement and Mentoring
By-election Coordinator
Officer Training
As we are successful in these areas, we will look to further increase the team to become even more of a success. By identifying members with skills and incorporating them within the team we become stronger. I have encouraged the Area Management Executives to mimic the Region and also to identify members with the skills so we all can learn from each other and also so that Area has a bigger say in Region. To coin a phrase "We are all in this together"
I have also been to Brussels to meet up with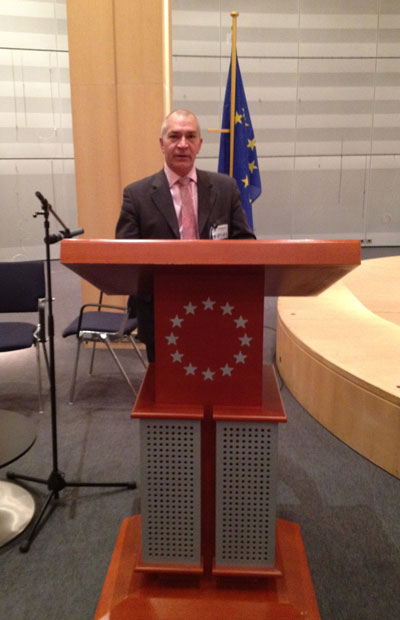 Martin Callanan and the UK MEP's where we were able to discuss the Eurozone and issues which affect us in the UK. We also discussed the selection process for MEP's which will commence later this year.
I have also been to meet our South East MEP's and had the chance to meet members of the ECR and also attend their Group Meetings. I have to admit it is good to see our MEP's making a difference and not just being a small voice but now becoming an effective voice for us. All of our MEP's support the need for a referendum on Europe which is only right for the British people to have their say. What we have to be confident about is, the timing of that referendum must be right for the longevity of the UK.
Whilst in Brussels I was able to meet and discuss the German and French friendship and also Human Rights and how it is negative to so many areas of being British.
As with most of us anti-social behaviour, van dwellers and travellers can be a concern not only to our members and supporters but to our community too. This past year I have lead campaigns locally for my residence not as a Councillor or a Party member,  but as a resident. Most people know that I am involved with politics but they are never sure where or even why.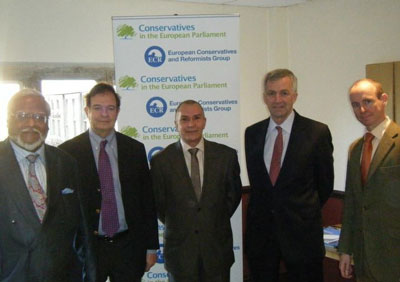 So when issues start to affect us, it is normally at my door where the buck stops. I do not do this alone but with fellow residence; some are party members but some even vote for others!  This year we have dealt with many rural and even City wide issues which affect the way we live.

Some of my personal Campaigns
Travellers and Van Dwellers
I have organised meetings in village halls and also an open air meeting in a local valley which was to be given over by the Council for a permanent traveller's site. By, my taking this campaign on and organising petitions and delivery of literature, meeting concerned residence and businesses. We were able to challenge and take on the Local Unitary Council and successfully stopped a permanent Travellers and Van Dwellers site. (See a video of my address to a public open air meeting in Woodingdean and a radio interview on LBC about Protesters in Parliament Square)
Debt Management
Have you seen the adverts on television and in the papers? 2000% interest payable for small sums of money borrowed! Who is the hardest hit, the low paid, those who are unable to consolidate their debts by reputable banks etc. Too much has been allowed to happen and in a time when we are trying to help those worse off than we are, these Companies are allowed to lend money which cannot be paid back, these are Loan Sharks in a different disguise. I have been working with Members of Parliament to provide evidence of this practice and will campaign until the rights of the quiet voice are heard.
No Win no Fee
In our hospitals at a time of distress and worry, these types of adverts are displayed. They give some hope to those who are not in a position to make decisions. But, what these companies do not say is the amount they charge the claimant should they be successful with their claim. Again companies preying on people when they are not in the right place to make the correct decision.